Roll over image to zoom in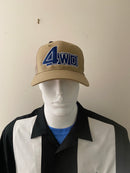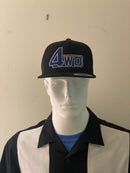 Description
20k stitch count embroidery (typical stitch count is 5000) Larger and more depth than a typical pattern.  Choose your pattern, and your hat style.  I will send you an email to let you know what colors are available.  
FJ40 - 4 Wheel Drive- 22k stitches
FJ60 - 4WD - 20k stitches
200 Series Grill with "LAND CRUISIER" underneath (will only fit certain hats) 28k stitches with Land Cruiser / 22k without)
For $5 more - add your name or your TLCA number to the side or back of the hat
https://reefmonkey.com/products/add-your-name-to-a-hat
https://reefmonkey.com/products/add-your-tlca-to-a-hat
And/Or -
For $5 you can put another small logo (TEQ or Toyota 3 stripe) somewhere else on the hat. 
 https://reefmonkey.com/products/add-a-small-logo-to-a-hat
Not all hats will accommodate these customizations.
All hats are shipped in a solid box with a free Reefmonkey decal. 
Your expensive hat is fully protected.
More designs coming - have a special request?  Let me know!
Payment & Security
Your payment information is processed securely. We do not store credit card details nor have access to your credit card information.